First Impressions of Neighborhoods


In the Real Estate of Huntsville, usually first impressions of neighborhoods is the single most determining factor if you want to live there. Let's take just a quick read through a few. Remember these are just a few examples. There are many, many more both within the high priced glamorous estates and the patio homes for low maintenance.
Piedmont
With short driving distances to everywhere by being connected to Memorial Parkway, Drake Avenue, and Whitesburg Drive, Piedmont is right spot for easy access. Most homes here are known for their beautiful exteriors and showplace designs.
Hampton Cove
Best known for being a master planned community, no one can deny the the beauty and detail work that has come into play by making Hampton Cove a model for how wonderful a planned community can look and feel. Hidden away on the east side of the mountains, Hampton Cove homes are best described by the words grand and elegant. Highly valued and with adequate square footage, each home has its own unique character and first impression. If you're looking for an area which shows you what lifestyle is really all about, give Hampton Cove a look.
McMullen Cove
McMullen Cove is a glamorous subdivision located on the northern end of the Eastern Bypass of Old Highway 431. These wonderful estate homes are truly a mark of beautiful homes and lovley neighborhood design. The grand entrance of guard house, wide open vistas surrounded by mountains provide an amazing atmosphere and environment. During the summer months the mountains and lush greenscape glows in a radiant beauty. McMullen Cove is a mark of beauty and elegance.
Village of Providence
Turning North off of 72West leads you to The Village of Providence. A planned modern neighborhood complete with shops, offices, homes and parks all within walking distance of each other is what you get when you decide to live at The Village of Providence. A mix of lofts, townhomes, and luxury homes fill this neighborhood with Providence Elementary School as an anchor on the North end.
The Ledges of Huntsville Mountain
The Ledges of Huntsville Mountain is a beautiful gated community East of the Jones Valley shopping area. Known for having a few of the best mountain views and high value homes in a luxury community complete with a high end country club and golf course.
Clifts Cove
Clifts Cove is a wonderful estate subdivision located in the Madison City limits off of Hughes, only a stone's throw away from Bob Jones High School. It warmly backs up to the southwest side of Rainbow Mountain. Clifts Cove Boulevard grandly welcomes you into the subdivision with its wide street that leads to the Club House, Tennis Court, and Pool. The main road slowly splits and winds through the luxury homes of streets including Veranda, Grand Cove, Lillians Way, Cliftworth, Cliftmere, Stargate, Cheekwood and the top of the hill on Hidden Springs. This subdivision has it all for the estate living family who is happy living in luxury.
Inspiration on Green Mountain
Inspiration on Green Mountain is a new subdivision located at the top of Green Mountain. This subdivision contains the beauty of sweeping mountain views looking down at different valleys either of country farm views or city views. With Bluff lots or interior lots, there is a remarkable environment surrounding Inspiration built by Woodland Homes. Go take a drive through Inspiration and let its beauty take hold.
Foxfield
Located on the east side of Balch, Foxfield is a luxury subdivision of towering homes. The master planned subdivision is complete by having a resort style cloubhouse and pool and the community itself is surrounded on three sides by trees, and a hill on the front of the subdivision. These brick homes are another wonderful Woodland Homes subdivision.
The Huntsville Historical Districts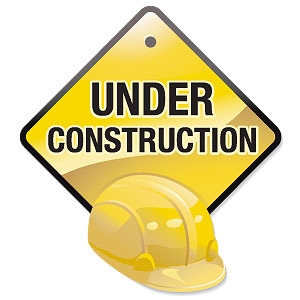 Historical Districts are architectually or historically recognized as a place of significant community importance by both the State of Alabama and the City of Huntsville. In Huntsville there are three residential historical districts: Twickenham, Old Town, and Five Points. To preserve the character and community value of these neighborhoods, the Huntsville Historic Preservation Commission must approve new construction, renovation, and any alterations including those of color and fencing.
Twickenham
Twickenham was the first district in Huntsville to be named a historical district in 1972. This district contains the largest collection of pre-civil war homes in the state of Alabama at 65 homes. There are architectural styles dating as far back as 1814 and contain styles such as Federal, Greek Revival, Gothic Revival, Italianate, Queen Anne to name a few. Being a historical district, Twickenham Real Estate has high value and is kept to code in maintaining its historical look and beautiful neighborhood for everyone around the city to enjoy.
Old Town
The City of Huntsville designated Old Town a historical district in 1974. Old Town contains homes as far back as 1828 with much of the style being a Victorian flavor. Once the early 1900s rolled in though there were Colonial Revival style homes to compete with the strong Victorian character which had been built into the neighborhood for 80 years prior. Much like Twickenham, the Old Town Real Estate has a high value due to its name as a historical district and its Victorian charm that is kept up to code by historical preservation code.
Five Points
In 1999, the City of Huntsville added the latest residential historical district. Five Points was originally called the East Huntsville Addition in 1892. Based on a grid layout of the 19th Century, Five Points contains middle class homes with lots that are narrow and deep with alleys in the back with styles of Victorian, Bungalows, Cape Cods and Ranches. Five Points was considered Huntsville's first suburb with a streetcar line for easy passage to the city interior without walking a longer distance or owning a car. Five Points Real Estate in comparison to the other historical districts is modest in its value.
Contact
Carol Jacobs for more information about homes in Huntsville Historical Districts at 256-651-7444 or carol@caroljacobs.com.