Welcome to the Fantastic New Huntsville Real Estate App brought to you by Carol Jacobs and Keller Williams.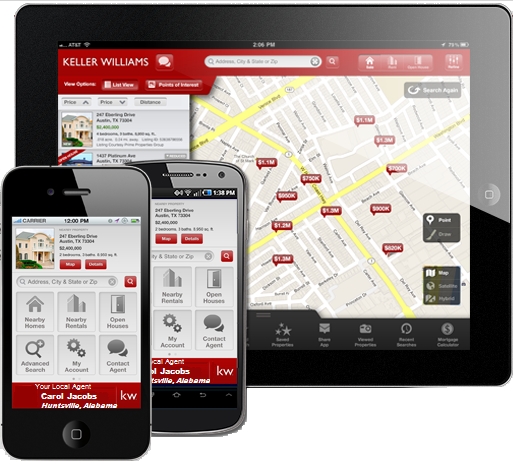 This new no cost to you Huntsville Real Estate app allows you to search by list, map, zooming in and out of any area you're interested in. You can define your search criteria as well as get navigation to the property.
**
To download the Huntsville Real Estate App to your Mobile Device please click on your Operating System then upon installation
input the code
:
KW20TM0R4
.
**
When you're out looking at homes, make sure you have this free valuable tool in your hands. This Huntsville Real Estate App is a wonderful program so try it out for yourself!